Nashville, Tennessee — Come for the honky tonks, stay for the murals & the food!
My best friend and I met up in Nashville for a quick weekend of music, drinking and fun. With the endless selection of bars and cafes offering lively vibes, 'Music City' was the perfect destination for our girls trip.
Where to stay
If you're visiting Nashville for a quick weekend trip with no time to spare, I recommend staying Downtown or nearby. We stayed in Midtown, just a mile away from the honky tonk stretch of Broadway. It was a convenient location not too far from the action at a much more affordable price point. We were able to walk to into Downtown during the day and Uber'ed home for less than $10 at night.
Other areas near Downtown include SoBro and The Gulch, and slightly farther out is Music Row.
What to do
Honky Tonks
No trip to Nashville is complete without stopping into a few honky tonks! A honky tonk is simply a bar that provides live country music entertainment, and Nashville has no shortage of them.
Nashville's Honky Tonk Highway at Lower Broadway is a row of honky tonks with live music and a constant party going all day long. Each honky tonk is several stories of fun, with different bars and stages at each level. Many have a rooftop bar as well!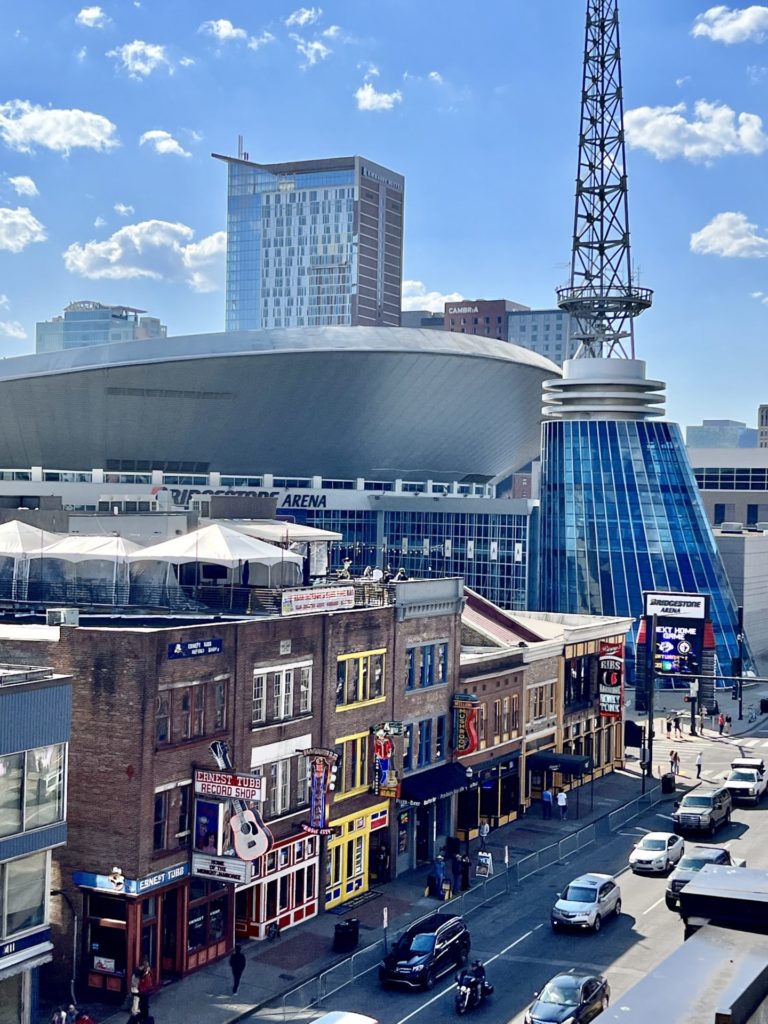 There are no cover charges, so the best way to experience the action is to hop from one honky tonk to the next. We had beautiful weather our first day in Nashville, so we spent the entire afternoon rooftop hopping.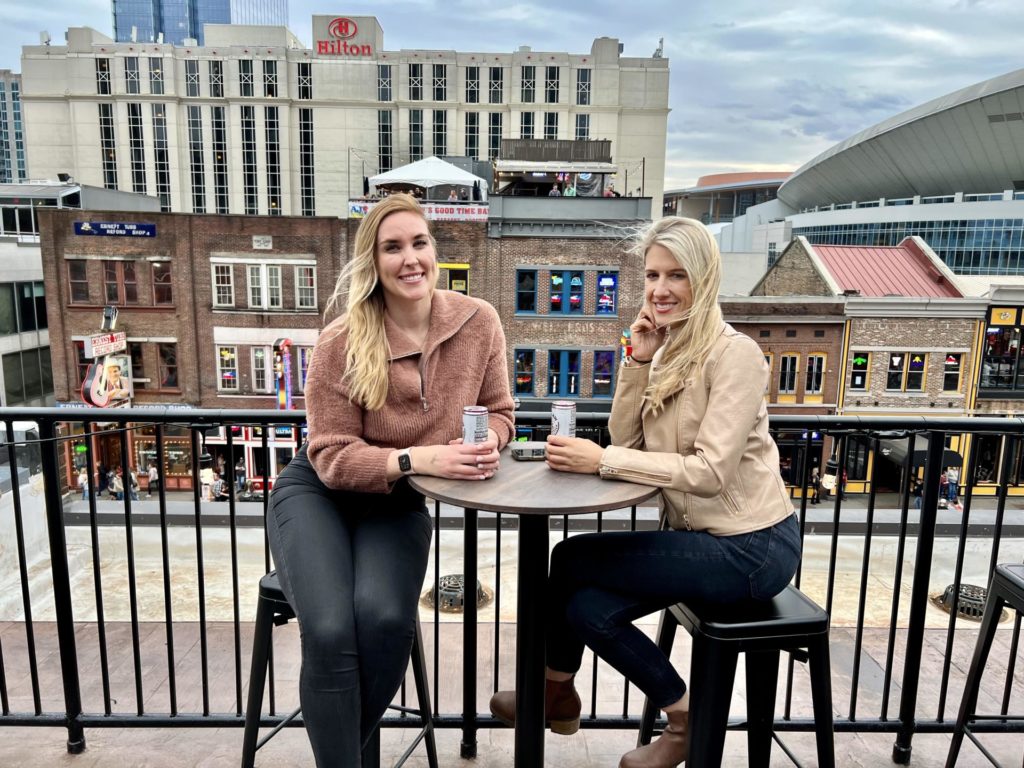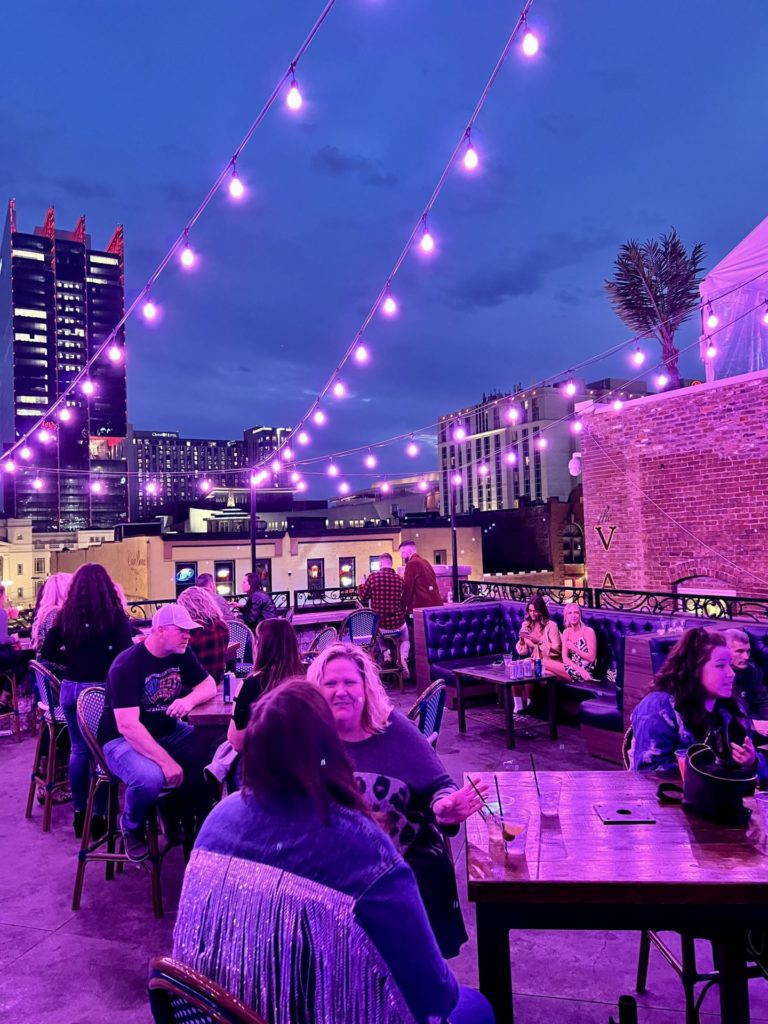 Murals
Another fun thing thing to do in Nashville is check out the variety of murals scattered throughout the city. Most of the murals we visited were in 12 South, a cute district full of restaurants and shops. These murals are within a block of one another and easy to hit in a short visit.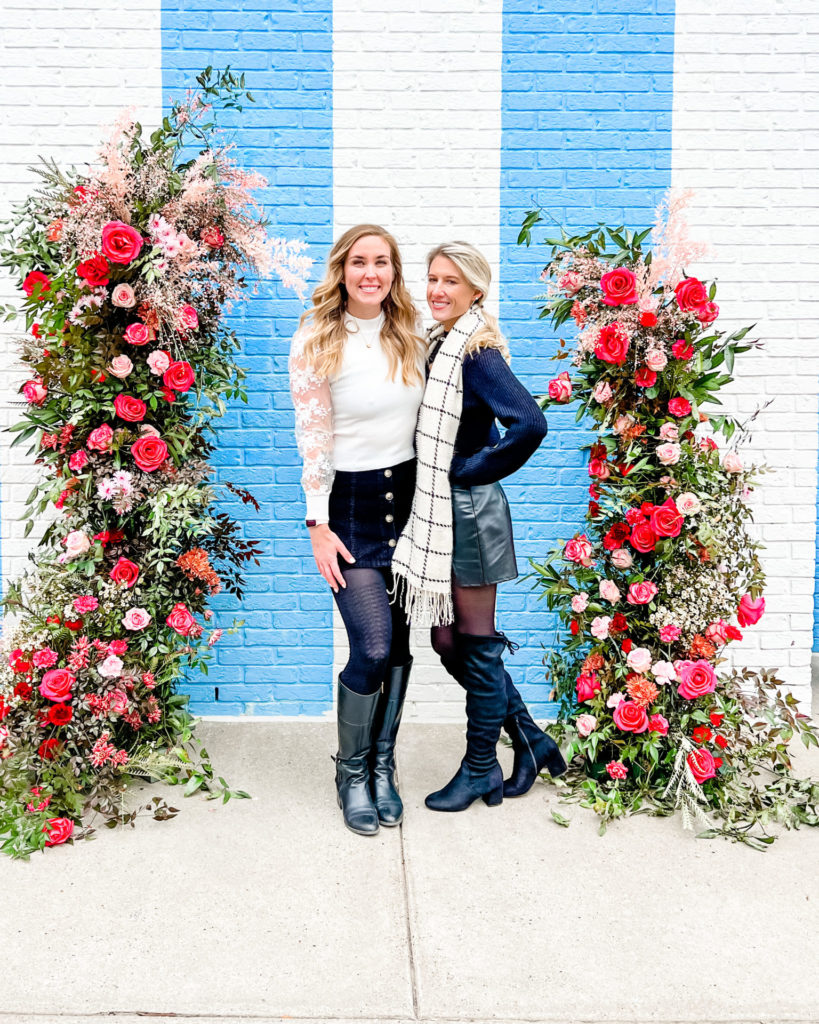 The Instagram-famous "What Lifts You" mural is located in The Gulch. Expect a queue!
Food
There are many great restaurants in Nashville, but be prepared to wait! Even on a cold February day, we waited in line for every restaurant we visited. Here are a few that deserve an honorable mention:
Frothy Monkey
This is one of the most popular brunch spots in Nashville. We visited the 12 South location at 10 a.m. on a Sunday and waited 45 minutes for a table. The coffee is great — with all sorts of fancy lattes to choose from — and the food was delicious! Worth the wait.
Five Daughters Bakery
These 100-layer donuts are a must-try. We sampled the birthday cake and cinnamon cream cheese flavors and they were absolutely delectable. There was a line around lunch-time, but it moves quickly!
Hattie B's Chicken
The OG Nashville hot chicken! This chicken is too good for words. Pair it with fries and mac & cheese — perfection. We ate this for dinner two nights in a row after drinking at the honky tonks and I couldn't have imagined a better ending to the night.
There are several levels of heat to choose from (and a no-heat option if that's what you prefer). We tried medium heat on our first visit and desired something much hotter, so on our second visit we upped it two notches to 'damn hot.' It hit the spot! Very hot, in a good way!
Assembly Food Hall
Sample a variety of amazing eats under one roof at Assembly Food Hall! More than 30 eateries and bars, and three stages, make up this large venue. On our second day in Nashville, which was a blustery 35°, we hid out here for a couple hours enjoying fancy craft mimosas and live music.
Our time in Nashville was short but sweet. It's easy to see why this is one of the most popular destinations for bachelor and bachelorette parties, because the honky tonk scene is like no other. Whether you hit up Nashville with your partner, your best friend, or a group of people, you're guaranteed to have a good time!